The Rembrandt Restaurant, Norwich
Traditional Fish and Chips just outside Norwich.
The Rembrandt is a locally famous Fish and Chip restaurant and takeaway. Family run by husband Skip and wife Lucy The Rembrandt specialises in high quality, traditional Fish and Chips. After years of perfecting our cooking methods and ingredients we have now proudly found the recipe for "The Perfect Fish & Chips". This includes frying in our finest vegetable oil but we can't tell you any more…. its our top secret recipe!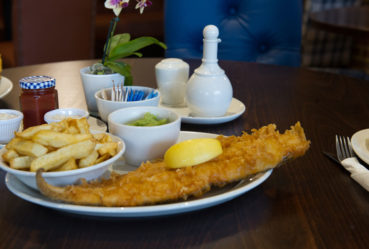 Proud supporters of the local community.
The Rembrandt is also a big part in the local community of Easton. Not only to Lucy and Skip welcome everyone from the village to come and have a drink with them, they also support the local football team. We support all teams both mens and women sides so please feel free to pop in and see us after your game! What better way to celebrate your victory than a hearty fish and chips and a drink with your team mates and coach!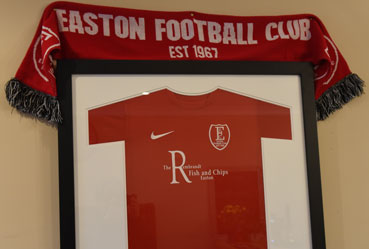 Our restaurant and takeaway are one of the finest around with a modern and clean environment, serving delicious and locally sourced food. Please note we are also big supporters of the Gluten Free community and therefore please enquire with our staff for all of our Gluten Free options.